Undiscovered Country Adventure
---
Norway Ice Climbing Courses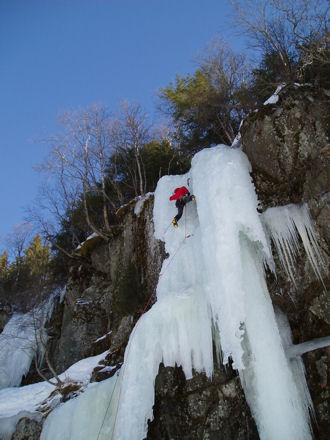 By Arrangement
Cost £1400
Ratio 1:2
Based in Rjukan, Norway. Europe's premier centre for ice climbing with reliable ice climbs within easy reach of the car. These ice climbing courses will enable you to achieve your aims through instruction and guiding. Ken has over 15 years experience of climbing ice in Norway.
This is a pure water ice course using routes from WI2 to WI6.The course will be tailored to your requirements whether you want to learn to lead or be guided up the classics.
Self catering accommodation is provided and pick up can be arranged from the Airports.
Contact us for details or download our course information and top tips here.
Visit our sister site
Sea Kayak Scotland
---
© Sea Kayak Scotland - Undiscovered Country Adventure